How big does a Great pyreneese and a siberian husky mix get? and does anyone know what the combination looks like? or where i could find a picture.

I own a male Great Pyrenees/Collie mix and the neighbour's female Husky/Shepherd broke out of her yard and got into my yard for a "date" with my male and left before I even knew anything happened, I own a daughter from the litter. (my male has since been neutered)
To get an approximate adult weight you take the puppy's weight at 4 months old and double it.
Recent Photo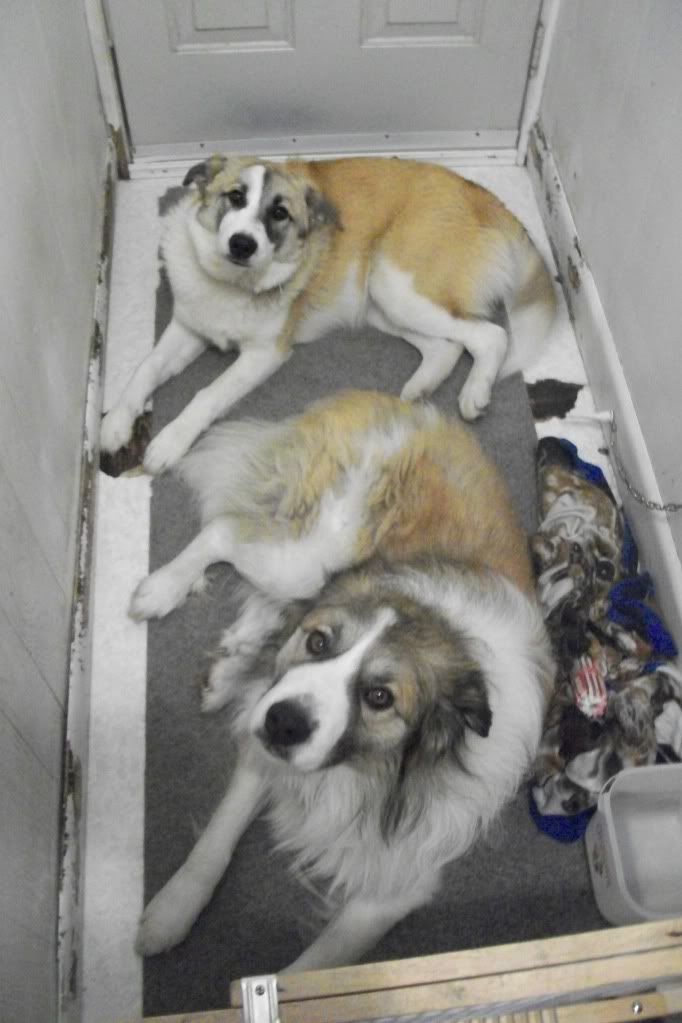 Baby Photo
http://i778.photobucket.com/albums/yy68/Ash-Ro678/Pets/100_4928.jpg
Tags:
Siberian Husky
Tags: Siberian Husky